2018 Fut/Derby Entry form-pdf

2017 PONOKA PAYOUT

YOUTH
1ST GO

1D

JUSTINE ELLIOTT

BLONDYS STARLIGHT

$ 216.00

YOUTH
2ND GO

1D

JUSTINE ELLIOTT

BLONDYS STARLIGHT

$ 216.00

HALLIE ANDERSON

HIGH SKOR

$ 162.00

BOBBIE HENDERSON

TURNINGS THE ANSWER

$ 162.00

KYLA KELLY

RD HOW SPECIAL I AM

$ 108.00

TAYLAN JAMES

ZANS FINISHED STAR

$ 108.00

TEA HATALEY

JEST HEMP

$ 54.00

HARLEIGH HENDERSON

CASH ON SPOT

$ 54.00

2D

ALEX KERAS

SONADORISAFASTCHIC

$ 216.00

2D

COOPER TRAYNOR

PQH CLASSY PEPPY

$ 216.00

HANNAH WILLIAMS

MATES SPORTY GUY

$ 162.00

JEANNE DICK

GOTCHAS LIL SMARTY

$ 162.00

QUINN GOING RYCROFT

POCOS MISTY MAC

$ 108.00

JANAE MCDOUGALL

SILENT MISS JETALITO

$ 108.00

LACEY TERPSMA

THE MASTERS ALIBI

$ 54.00

QUINN GOING RYCROFT

POCOS MISTY MAC

$ 54.00

3D

EMMA WEBB

SHOWDOUGH

$ 216.00

3D

MEGGIE MACKENZIE

PERFECT N CASH

$ 216.00

MEGGIE MACKENZIE

PERFECT N CASH

$ 162.00

TENEILLE TARRANT

MOONS FAST ZEVI

$ 162.00

KALE MIKKELSEN

DALLY

$ 108.00

LACEY TERPSMA

THE MASTERS ALIBI

$ 108.00

LUKE HRONEK

HONOR

$ 54.00

AUDREY HAMPTON

LOU SLEW

$ 54.00

OPEN
1ST GO

1D

HELEN NOWOSAD

RAISE THE GOLD BAR

$ 1,560.00

OPEN
2ND GO

1D

JUDY VEER

RUSH STONE

$ 1,542.00

ANDREA UDAL

PEPINICS FRENCH GAL

$ 1,357.00

CAROLYN KNAPP

LYNX JAVA HONOR

$ 1,341.00

KALI KOTT

BULLYS HOT CHARM

$ 1,153.00

RYLEE SHIELDS

TOAST TO VAL

$ 1,140.00

JUDY VEER

RUSH STONE

$ 950.00

HELEN NOWOSAD

RAISE THE GOLD BAR

$ 939.00

LACI SUITOR

FAMOUS LITTLE BUGGAR

$ 746.00

SHALAYNE LEWIS

TIME TO RAISE THE BAR

$ 737.00

EILEEN WILLOUGHBY

SR FAMOUS TA DA MOON

$ 542.00

SONYA DODGINGHORSE

DOCS FAMOUS

$ 536.00

TAYLOR SHIELDS

FLYIN HIGH GAMBLE

$ 339.00

BERTINA OLAFSON

ALIVE N SMASHING

$ 335.00

SONYA DODGINGHORSE

DOCS FAMOUS

$ 135.00

RYLEE SHIELDS

FEELINGDIRTY

$ 134.00

2D

DEBBIE KNUDSEN

BANKNSTOCKSNPARADISE

$ 1,560.00

2D

LORI RANKIN

TRI STREAKINFORCASH

$ 1,542.00

KRYSTAL CAMPBELL

ZAYZOOM PAL

$ 1,255.00

LAUREN BYRNE

DE COOL N TRAFFIC

$ 1,341.00

TWYLA SALMOND

ON A RARE BONANZA

$ 1,255.00

MELISSA ANDERSON

FAMOUS HULA GUY

$ 1,039.00

TRACI DENBROK

BIEBERS SPARK

$ 950.00

GAYLENE BUFF

FIRST PRIZE RUNAWAY

$ 1,039.00

KAYLEE-JO FAWCETT

DAGGERS A BULL

$ 746.00

BOBBIE LACEY

SR FAST TO PARADISE

$ 737.00

JOANNE POLE

PERRYS DASHER

$ 542.00

VANESSA SALISBURY

MISS MELODY CHEX

$ 536.00

GAYLENE BUFF

RB DYNA TWIST

$ 339.00

KRYSTAL MOREN

KMPERFECT LONEOFFIRE

$ 335.00

RENE LECLERCQ

PREPPIES LAST MILON

$ 135.00

TEA HATALEY

JEST HEMP

$ 134.00

3D

STACY WILLIAMSON

DOCS RAZTUS

$ 1,560.00

3D

DAWNETTE ROLLING

BAYLEE CAN STORM

$ 1,542.00

KELLI MCLEOD

CSE ROYAL REBEL

$ 1,357.00

TAYLOR SHIELDS

SFW FROSTED SIXMOONS

$ 1,240.00

JORDAN MILLER

BE BAD AND GET EVEN

$ 1,153.00

LEANNE MACKENZIE

STAR WAR EASY JET

$ 1,240.00

ALYSON FOX

ROSA PERFECTION

$ 950.00

KELLY FRASER

EMMAS WHISPER

$ 939.00

NIKI MAKOFKA

ARIZONA STAR UNLEASHED

$ 746.00

CHRISTINE DRISNER

LOVEABLE WHO

$ 737.00

STEPHANIE EASTMAN

RAISIN A MAJOR LADY

$ 542.00

MARILYN MARKLINGER

DREAMINACROSSTHELINE

$ 536.00

JANE COREY

BLAINES WAGON

$ 339.00

WENDY PLAYFAIR

SHEZADEE

$ 234.00

SHAUNA COLE

DEAL A BULLYS GIRL

$ 135.00

ALEX FERAS

SONADORISAFAST CHIC

$ 234.00

4D

ALICIA COPELAND

FRENCHFRYEDNFRECKLED

$ 1,560.00

4D

COLIN BALAN

GUYS REBEL JET CS

$ 1,542.00

JANET MOEN

A KOOL FAME

$ 1,357.00

KIM COOPER

ALG LITTLESTREAKAROO

$ 1,341.00

LINDSAY LOOMIS

SHEZA SHINING WHIZ

$ 1,153.00

JULIE FISETTE

HW TRIPLETHECASH

$ 1,140.00

DONNA LOWE

TARIS PLAYBOY

$ 848.00

CHRISTA WINSNES

SHAWNE DASH

$ 939.00

CASSIDY ANDERSON

FRENCH VISIONARIAN

$ 848.00

CAROLYN ROGERS

MISTY

$ 737.00

SYDNEY NOWELL

HES MY VALENTINE

$ 542.00

AUDREY HAMPTON

LOU SLEW

$ 536.00

NICOLE GRAHAM

CLASS THUNDER

$ 339.00

LINDSAY LOOMIS

SHEZA SHINING WHIZ

$ 335.00

MONA BOE

BLAZINHOT FIRECRACKER

$ 135.00

LACEY BARRASS

SNUFF

$ 134.00

FUTURITY
1ST GO

1D

ANDREA UDAL

PEPINICS FRENCH GAL

$ 1,368.00

FUTURITY
2NDGO

1D

RYLEE SHIELDS

FEELINGDIRTY

$ 1,368.00

LACI SUITOR

FAMOUS LITTLE BUGGAR

$ 1,080.00

KIM GERWATOSKI

SR FAMOUSINPARADISE

$ 1,080.00

KIM GERWATOSKI

SR FAMOUSINPARADISE

$ 936.00

DEBBIE KNUDSEN

BANKNSTOOCKSNPARADISE

$ 936.00

KAREEN WARREN

MISS CORONABOON

$ 792.00

RENE LECLERCQ

PREPPIESLAST GRACELN

$ 792.00

RAYEL LITTLE

JUSTMOVESLIKEJAGGER

$ 720.00

KIM GERWATOSKI

LETTA SHAWNE BUG U

$ 720.00

KIRSTY WHITE

JKH RAISEN CAIN

$ 648.00

RAYEL LITTLE

JUSTMOVESLIKEJAGGER

$ 648.00

RAYLEE EDWARDS

SHINEY SIXES

$ 576.00

RYLEE MCKENZIE

GKS FRENCH FRIES

$ 576.00

KIM GERWATOSKI

LETTA SHAWNE BUG U

$ 504.00

KERI MIKKELSON

THIS BELLES ROYAL

$ 504.00

SARAH GERARD

RNR RUNAWAY MAJOR

$ 360.00

PAM HAVENS

STRAIGHT BACK TOFAME

$ 360.00

RYLEE MCKENZIE

GKS FRENCH FRIES

$ 216.00

SHAYNA GAGNON

BULLYS RUBIE RED

$ 216.00

2D

CHASTITY SCHOFIELD

RNR BONANZA GOLD

$ 588.00

2D

CORLEEN LECLERCQ

ROBINS CASHIN KEEPER

$ 588.00

NICOLE PANA

FAMOUS DOC

$ 462.00

BRANDY MCPHEE

SIX MOONS PERFECT

$ 462.00

BRANDY MCPHEE

SIX MOONS PERFECT

$ 378.00

SHAUNA COLE

DEAL A BULLYS GIRL

$ 378.00

CORLEEN LECLERCQ

ROBINS CASHIN KEEPER

$ 294.00

VERONICA SWALES

MISS ARIES

$ 294.00

KRYSTAL GRAD

FLY N ON A FRENCHMAN

$ 210.00

RENE LECLERCQ

SIX PACK N FAMOUS

$ 210.00

CAROLINE HEFFERNAN

SR MY GUY IS SPECIAL

$ 168.00

AMY MACDONALD

WHO THE MAN

$ 168.00

FUTURITY AVERAGE

KIM GERWATOSKI

SR FAMOUSINPARADISE

$ 2,188.80

FUTURITY
SHORTGO

KIM GERWATOSKI

SR FAMOUSINPARADISE

$ 662.40

ANDREA UDAL

PEPINICS FRENCH GAL

$ 1,728.00

ANDREA UDAL

PEPINICS FRENCH GAL

$ 576.00

KIM GERWATOSKI

LETTA SHAWNE BUG U

$ 1,497.60

KIM GERWATOSKI

LETTA SHAWNE BUG U

$ 489.60

RAYEL LITTLE

JUSTMOVESLIKEJAGGER

$ 1,267.20

RYLEE MCKENZIE

GKS FRENCH FRIES

$ 403.20

RYLEE MCKENZIE

GKS FRENCH FRIES

$ 1,152.00

PAM HAVENS

STRAIGHT BACK TOFAME

$ 316.80

DEBBIE KNUDSEN

BANKNSTOCKSNPARADISE

$ 1,036.80

DEBBIE KNUDSEN

BANKNSTOCKSNPARADISE

$ 230.40

SARAH GERARD

RNR RUNAWAY MAJOR

$ 921.60

CHELSEA MOORE

LEROY

$ 144.00

PAM HAVENS

STRAIGHT BACK TOFAME

$ 806.40

RAYEL LITTLE

JUSTMOVESLIKEJAGGER

$ 57.60

RYLEE SHIELDS

FEELINGDIRTY

$ 576.00

CHELSEA MOORE

LEROY

$ 345.60

DERBY
1ST GO

1D

HELEN NOWOSAD

RAISE THE GOLD BAR

$ 1,176.00

DERBY
2NDGO

1D

HELEN NOWOSAD

RAISE THE GOLD BAR

$ 1,176.00

EILEEN WILLOUGHBY

SR FAMOUS TA DA MOON

$ 928.50

CARMAN POZZOBON

RIPN LADY

$ 928.50

TAYLOR SHIELDS

FLYIN HIGH GAMBLE

$ 804.70

VIRGINYA FORAN

LITTLE DREAM WEAVER

$ 804.70

CARMAN POZZOBON

RIPN LADY

$ 680.90

EILEEN WILLOUGHBY

SR FAMOUS TA DA MOON

$ 680.90

RYLEE SHIELDS

BLUEBLAZIN HOT FLING

$ 619.00

BRAIDY HOWES

HOWES HION FIREWATER

$ 619.00

CASSANDRA PETERS

RAISE THE CRIME

$ 557.10

MELLISSA RESCH

GO BAD MAN GO

$ 557.10

COLBY GILBERT

TALENTED STREAK TA FAME

$ 495.20

RYLEE SHIELDS

BLUEBLAZIN HOT FLING

$ 495.20

RENE LECLERCQ

SPECIAL N TINY

$ 433.30

JENNIFER HEWKO

TAKEN INTO CUSTIDY

$ 433.30

VIRGINYA FORAN

LITTLE DREAM WEAVER

$ 309.50

NICOLE PANA

COOL ASA CRIME

$ 309.50

NICOLE PANA

STREAKIN N PERKS

$ 185.70

LISA GROVES

ALG JUNO MY ROOSTER

$ 185.70

2D

TINA SWERBUS

FAST MOON RACER

$ 476.00

2D

CHRISTINE DRISNER

WINTERFAME

$ 476.00

TORI CHEYNE

THE ROYAL FIDDLER

$ 374.00

STEPHANIE EASTMAN

RAISIN A MAJOR LADY

$ 374.00

GINGER BESPLUG

JESS LIKE CHICK

$ 306.00

TINA SWERBUS

FAST MOON RACER

$ 306.00

BECKY YOUNG

SR JESS SO CLASSY

$ 238.00

SHAWNA LEBLANC

STREAKIN FOR DINERO

$ 238.00

TRAVIS ROBSON

BDB MACSAHIGH DOLLAR

$ 170.00

NIKKI STORBAKKEN

FRENCHMAN FABS SUN

$ 170.00

JUSTINE CORNELSEN

SHESAFROSTYRAYOFSUN

$ 136.00

JORDAN MILLER

BE BAD AND GET EVEN

$ 136.00

DERBY
AVERAGE

HELEN NOWOSAD

RAISE THE GOLD BAR

$ 1,881.76

DERBY
SHORT GO

HELEN NOWOSAD

RAISE THE GOLD BAR

$ 569.48

EILEEN WILLOUGHBY

SR FAMOUS TA DA MOON

$ 1,485.60

EILEEN WILLOUGHBY

SR FAMOUS TA DA MOON

$ 495.20

CARMAN POZZOBON

RIPN LADY

$ 1,287.52

CARMAN POZZOBON

RIPN LADY

$ 420.92

RYLEE SHIELDS

BLUEBLAZIN HOT FLING

$ 1,089.44

RYLEE SHIELDS

BLUEBLAZIN HOT FLING

$ 346.64

RENE LECLERCQ

SPECIAL N TINY

$ 990.40

KRYSTAL GRAD

JUDGE SPICE

$ 272.36

KRYSTAL GRAD

JUDGE SPICE

$ 891.36

TWYLLA BRUHN

GOOSES DONALD DUCK

$ 198.08

TWYLLA BRUHN

GOOSES DONALD DUCK

$ 792.32

LANA BOHNET

LA ROYAL PARADISE

$ 123.80

BRAIDY HOWES

HOWES HION FIREWATER

$ 693.28

RENE LECLERCQ

SPECIAL N TINY

$ 49.52

LANA BOHNET

LA ROYAL PARADISE

$ 495.20

DAWN VANDERSTEEN

RUNNING FLIT BAR

$ 297.12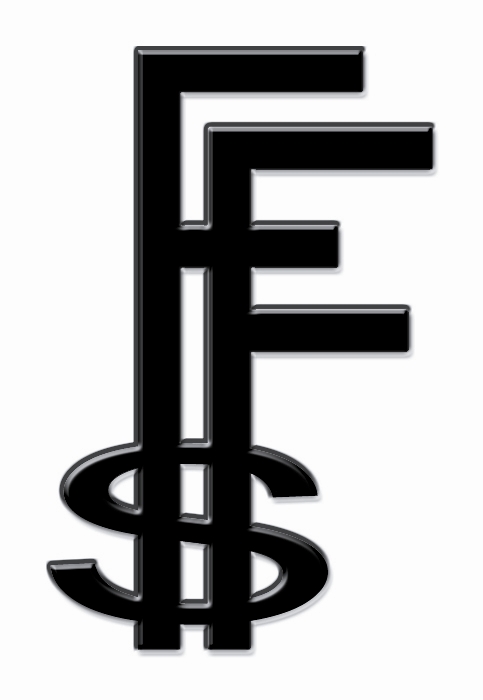 *** 2017 CBHI Futurity $5000 Added for Future Fortunes Futurity horses***
Canadian Barrel Horse Incentive 2016 Futurity & Derby
Ponoka, AB
Directions To Ponoka:
The civic address of the Ag Centre is 3611 Hwy 2A Ponoka & directions to the Ag Centre once you come into Ponoka from Hwy #2 (travelling east into town on Hwy 53), is 1 km south of intersection of Hwy 53 and Hwy 2A, on the corner of 39th Ave and Highway 2A.
* This race is open to everyone. Your horse does not have to be sired by one of the CBHI stallions.

Canadian Barrel Horse Incentive 2014 Futurity & Derby -Ponoka, AB - October 9-12, 2014-RESULTS